Photo by Josh Tenn-Yuk courtesy of Canola Eat Well
As festivities ramp up for Canada 150 and thoughts turn to backyard barbecues I'm thinking about celebrating everything Canadian!
I was fortunate to be invited to a Canola Eat Well workshop recently where we did just that – we celebrated our country, Canadian farmers and the foods they grow and raise. And, of course, that included incredible food cooked up by Matt Basile, owner of Fidel Gastro's and cookbook author, all featuring Canadian Canola oil.
You may not think of Canola oil as a feature ingredient – and it is true that it is most often revered because it is a mild, neutral-flavoured oil – but there are several reasons it's ideal to incorporate in your summer barbecue dishes.
These little seeds pack quite a nutritious punch.
We need fats and oils in our diets to help absorb fat soluble vitamins and to provide nutrients as well. Canola oil is a good source of 2 of those vitamins – E and K – and is packed with omega-3 fats as well as having the lowest amount of saturated fats among oils. Brush it on grilled salmon and your body will be giddy with the nourishment.
Bring on the heat.
We often think of Canola oil for frying and that's because it tolerates high temperatures (you may have heard the term "high smoke point") up to 468°F (242°C). That means it's good for barbecuing, too. It keeps food from sticking to the grill, won't scorch and doesn't lose those important nutrients when heated.
It's versatile.
Light-coloured Canola oil has a mild, neutral taste that works with other flavours rather than overpowering them; conversely Cold Pressed Canola Oil (also called Virgin Canola Oil) has a robust, almost nutty flavour, a rich golden colour (just look at that )
and works beautifully any where you'd used other virgin or extra virgin oils.
Matt summed it up well as he told us why he uses canola oil for all of his cooking (1/2 an acre's worth of Canola crop each year, in fact): it absorbs other flavours, it can be used in everything from zippy chile-based sauces to a dish fragrant with the most delicate herbs, and it doesn't congeal in the fridge so you can make up a sauce or dressing, keep it chilled and it's fluid and ready to pour any time, and it makes most awesome fries. All that, and it's grown and produced right here in Canada.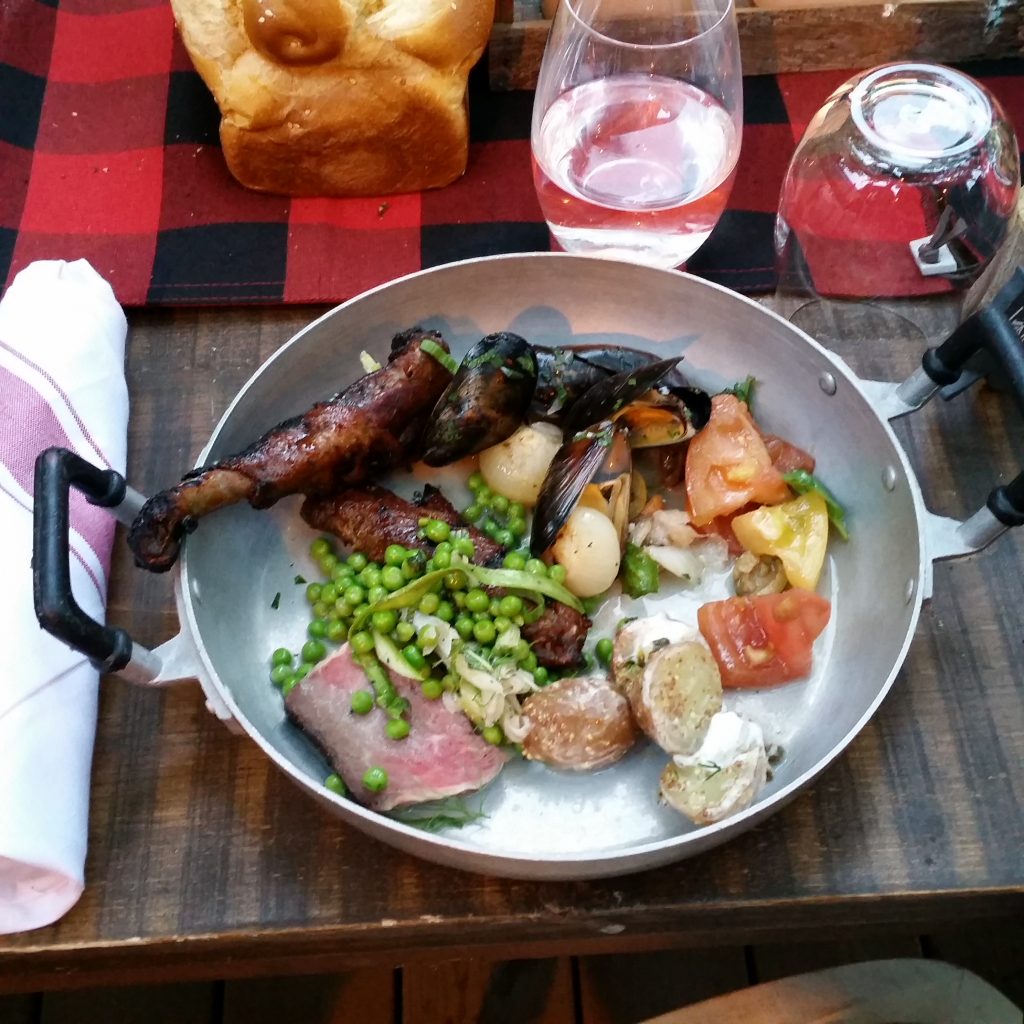 Here's the menu we enjoyed to give you some inspiration for your own barbecues, and a potato salad recipe for you to get cooking with Canola:
Bison Rib-eye with Mint, Pea & Asparagus Salad
Hot Honey-Smoked Duck Wings
PEI Mussels in Cippolini Broth
Red Potato & Mustard Salad
Heirloom Tomato Salad
***
Strawberry Rhubarb Hand Pies
Complemented by wines from Two Sisters Vineyards (you have to try their Sauvignon Blanc!)
Check #CanolaConnect for more fab photos from attendees.
Stay tuned for my Potato Salad with Mustard & Canola Vinaigrette recipe that you can make for your next summer meal!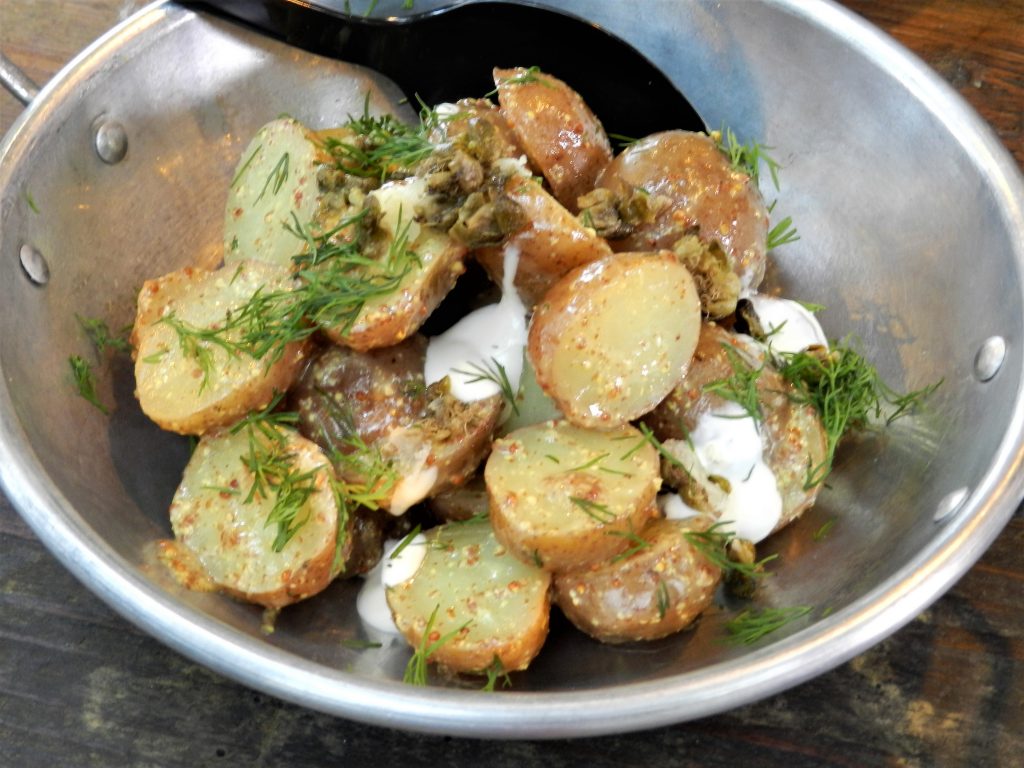 Disclaimer: I was invited as a guest by Canola Eat Well to attend the workshop, was provided with canola oil and other swag, and was compensated to write this article. The words, thoughts and opinions are my own and you can always trust I'll only tell you about products and ingredients I believe in.
Photos are my own, unless otherwise credited, and property of Foodworx.
Invite Canola to your summer barbecue!